3 tags
Dredd
Was sick! Karl Urban easily out-did Stallone.
4 tags
1 tag
useless-device: Firefly Soundtrack || River's...
1 tag
5 tags
7 tags
3 tags
3 tags
6 tags
4 tags
5 tags
"Wake up, grab beer, grab rear, Shave beard, put on some scene gear. Gotta get..."
– Charlie Scene (Everywhere I go, Hollywood Undead)
3 tags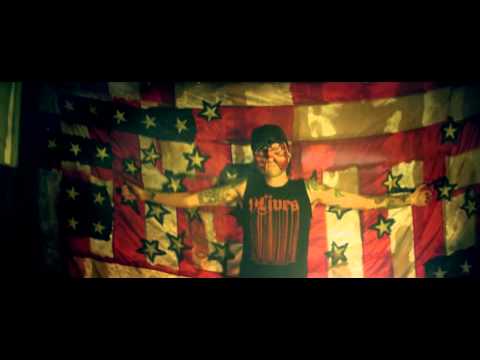 8 tags
7 tags
6 tags
8 tags
8 tags
In short:
I pre-ordered, and paid for, Mass Effect 3 from HMV and it still hasn't arrived. Please never spend money there… (The last post was kinda long.)
14 tags
Mass Effect 3...
… Is no doubt absolutely amazing, but even if it wasn't I want to continue & finish the story which engrossed and entertained me so much in the first 2 games; so I pre-ordered it from HMV a while ago. Despite the fact I ordered and paid for the game well before the release date, it has still not been delivered to me 3 days after it should've been here! I am seriously very...
2 tags
"Employ your time in improving yourself by other men's writings, so that..."
– Socrates
5 tags
"As a well spent day brings happy sleep, so a life well spent brings happy death."
– Leonardo da Vinci
5 tags
"You can not dream yourself into a character; you must hammer and forge yourself..."
– James A. Froude
3 tags
"Nearly all men can stand adversity, but if you want to test a man's..."
– Abraham Lincoln
3 tags
"Don't judge each day by the harvest you reap but by the seeds that you..."
– Robert Louis Stevenson
7 tags
"Achievement of your happiness is the only moral purpose of your life, and that..."
– Ayn Rand
4 tags
3 tags
"A man of many words, but a man of few deeds…"
– Hear Me Now by Hollywood Undead
Been a while...
Over 2 months since I was last on Tumblr, so I'll be on a while this time! Hope everyone had a good Christmas.
1 tag
ROAD TRIP!
Woooo! Haha
4 tags
5 tags
6 days
Until I start my RAF recruit training. Wowzer.
I'm on a bouncy castle...
Doin' flips 'n' shit!
"If we run, we might just find a way to get out of this place"
8 tags
4 tags
8 tags
"What kind of king lives next to a freakin' train track? What is this,..."
– Stewie Griffin as 'King Friday', Family Guy
7 tags
"I haven't found Christ. I'm not even looking for him. I don't need or want..."
– Penn Jillette, God, No! (via Patrick S. Thompson)
2 tags
Reblog and I'll check your blog out →
10 tags
Officially a geek...?
I went and took advantage of the DC Universe relaunch today, by going to Liverpool and buying 2 new 1st issue comic books; 'Men Of War' & 'Batman, The Dark Knight'. I think I have now taken the last step in to the world of geekdom… And it feels kinda good.
4 tags
2 tags
5 tags
6 tags
"It ain't stealing if you take it fast!"
– Moe Szyslack
7 tags